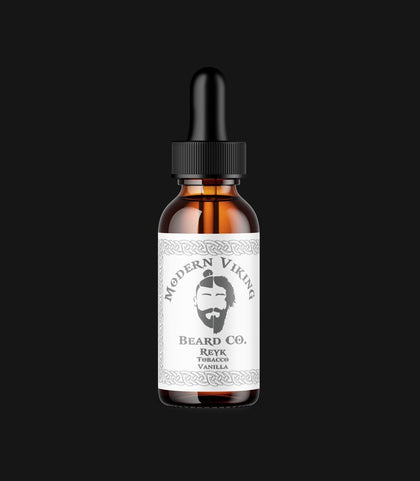 All Natural Ingredients
Apricot Oil, Avocado Oil, Coconut Oil, Grape Seed Oil, Jojoba Oil, Vitamin E, and Essential Oils
1
Use supplied dropper to apply beard oil
2
Place half the dropper's oil in your palm (shorter beards use less)
3
Rub the oil into your palms and apply to your beard
4
Use your comb, fingers, or brush to style your beard to perfection
The Best Beard Oil
Smells great, soft scent not overpowering, but strong enough to be noticable. Keeps beard soft all day. Want to try the others but this is so good I keep buying this one.
Superior product. It makes my beard soft and smooth. I love the smell. It reminds me of my childhood when my dad used to smoke a pipe.
Perfect
Never had a doubt that my husband would be happy. He loves your products. Thank you Justin Hunt for the recommendation!
Reyk is a must-have!
Absolutely love this oil! Paired with the Reyk balm, your beard is going to be happy throughout the entire day!
Reyk Beard Oil
I use this oil in my normal routine. It smells very good and feels amazing. Of the few other oils I have used, this is the best by far I have used.