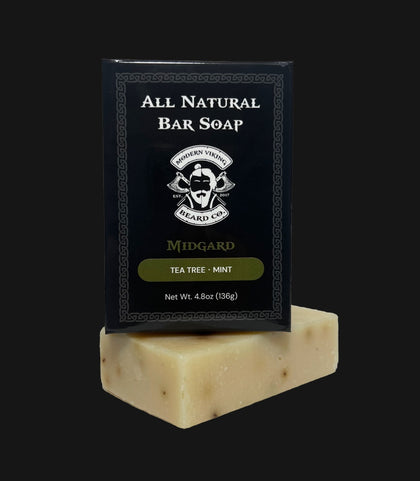 All Natural Ingredients
Olive Oil, Soybean Oil, Coconut Oil, Corn Oil, Sunflower Oil, Shea Butter, Water, Sodium Hydroxide, Peppermint Leaves, and Essential Oils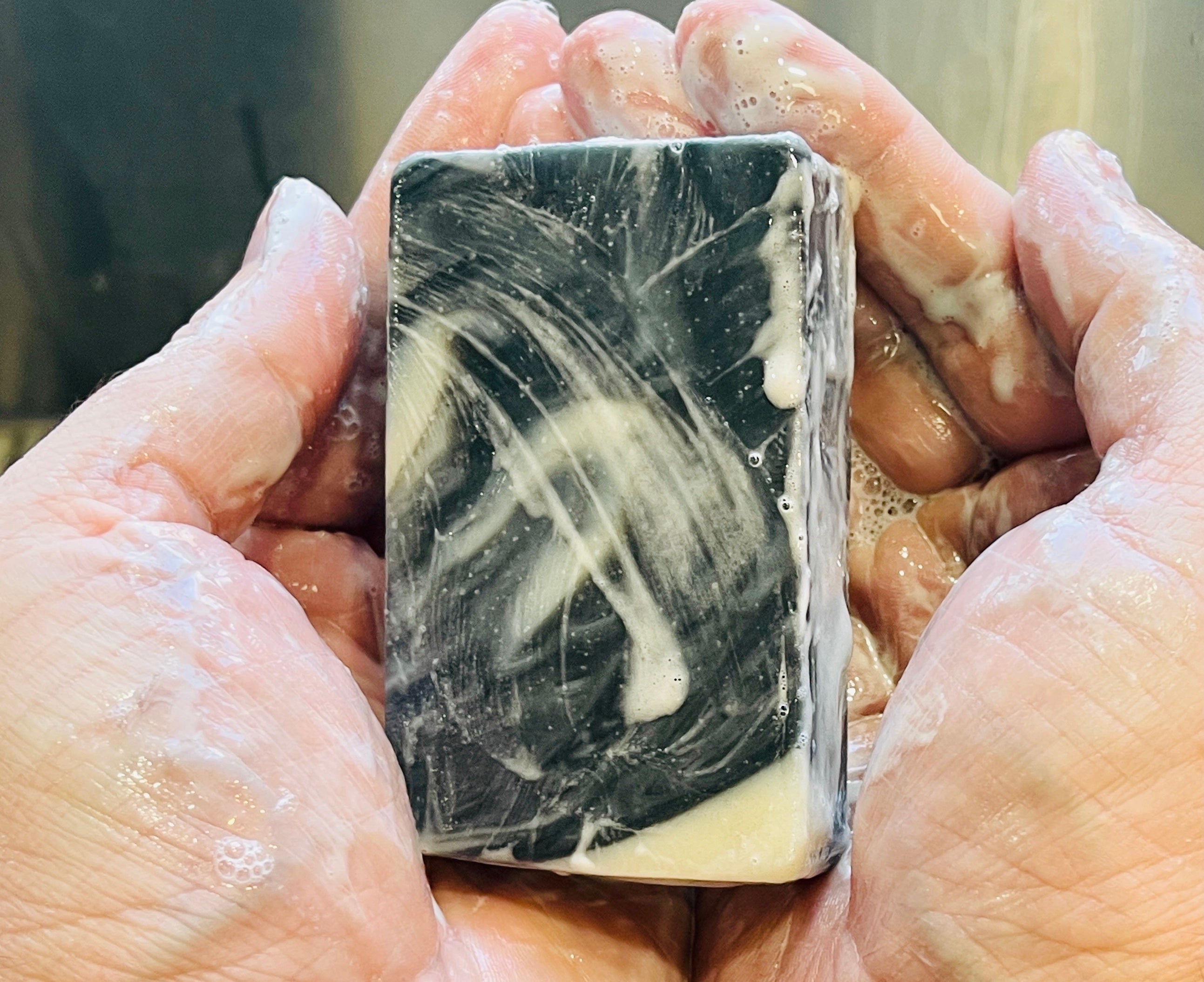 1
Get your bar soap wet, then work up a nice lather
2
Use that lather to wash your body. More then one lather work up my be needed
3
Wash off and finish up your business in the shower
4
Feel free to use it in your beard
Love it worth it
So much better then that sasquatch bar. The value for the money is spot on. And the bar is made properly unlike the formentioned ( other company)
Modern viking as earned a life customer.
Lovely minty hydration
I'll preface by saying I am particular about a soaps, both fragrance (I'm allergic to a lot of them) and feel (how hydrated they leave your skin). This little guy knocks it out of the park on both. Hydrates without leaving a film on your skin, smells wonderful but not too strong, suds perfectly. Be aware the mint does smell like mint, it's not subtle necessarily but it's great aromatherapy in the shower. 100% recommend!
Great gift
I sent the soap as a gift to someone who likes the dr squatch soap. The gift was a perfect replacement/alternative and keeping it local/small business friendly. I will be buying more in the future for gifts and myself.