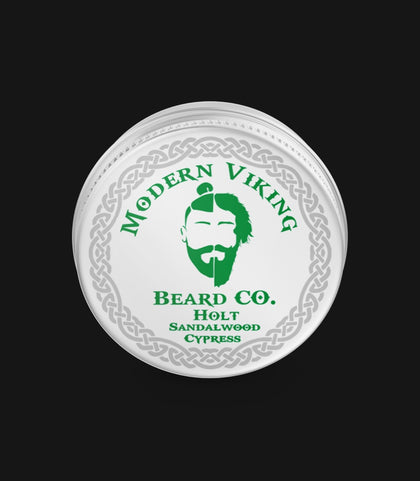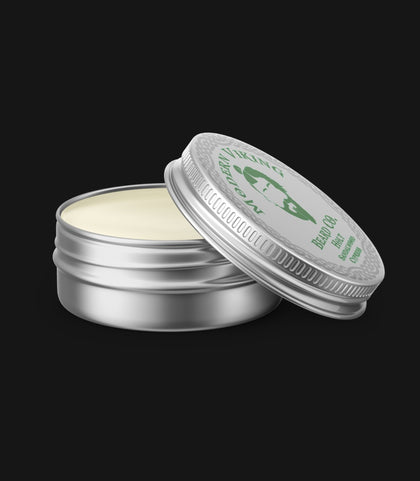 All Natural Ingredients
Apricot Oil, Avocado Oil, Coconut Oil, Grape Seed Oil, Jojoba Oil, Vitamin E, Essential Oils, and Beeswax
1
Scrape out your desired amount with the back of your finger nail
2
Rub that into your palm until it becomes an oily consistency
3
Apply to your beard with your palms and fingers
4
Use your comb, fingers, or brush to style your beard to perfection
Good stuff!
I stared using Modern Viking ever since going to the Ohio Renaissance Festival in 2021 and I love it! I have found that it keep my beard heathy and looking great with the beard palm.
Messy and out of control to sleek and tame
My beard has never been that long mainly for the reason that if it gets to long and off my face it comes a bush and unmanageable. I've used brushes and oils before. The comb I got really does help move the balm around and make it even. The balm I got does not irritated or make my skin break out into any, yet it also make my beard softer and smell amazing. I feel more comfortable and confident growing my beard longer with these products.
Always a smart purchase.
Purchased the sampler set awhile back. Found the fragrances I enjoyed and well here I am buying Holt balm. Don't hesitate treat your beard to the best.
Nice smell
This balm is great for those who love the smell of sandalwood. Very high quality, keeps beard in place without being stiff and lasts all day/night. This company makes the best beard balm so if you are on the fence about trying it please do, its way better than anything you will get at a retail store.
Great Product.
No over powering scent, just the right amount. Provides amazing hold and support to keep your beard shape throughout the day.