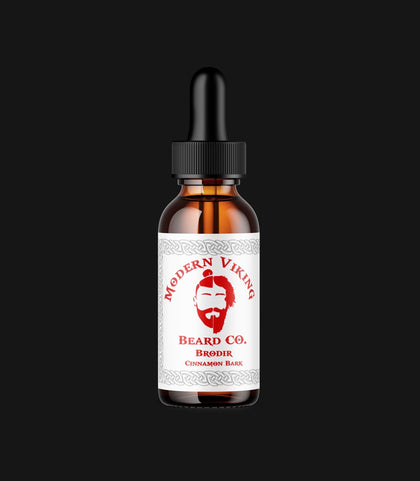 All Natural Ingredients
Apricot Oil, Avocado Oil, Coconut Oil, Grape Seed Oil, Jojoba Oil, Vitamin E, and Essential Oils
1
Use supplied dropper to apply beard oil
2
Place half the dropper's oil in your palm (shorter beards use less)
3
Rub the oil into your palms and apply to your beard
4
Use your comb, fingers, or brush to style your beard to perfection
The chosen one
I love this product. So I started with the sample pack which is awesome because you can try out the different oils. There are so many great scents and the oil is doing wonders for the beard. But Brodir is hands down the best beard oil, wife approved and the companies service is well appreciated.
Fantastic. This one is one of my favorites.
It shines. It smells fantastic. Ladies gives compliments. 10/10 would order again
Brodir beard oil.
Love this product! It makes my beard feel and smell amazing. The wife loves the look too. Gives my beard a deep rich look.
Bear Oils
Love the product. Love that it's all natural.
Gift for my son
My son loves this beard oil. Great service!