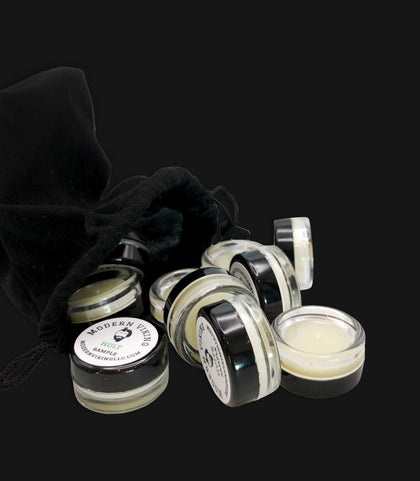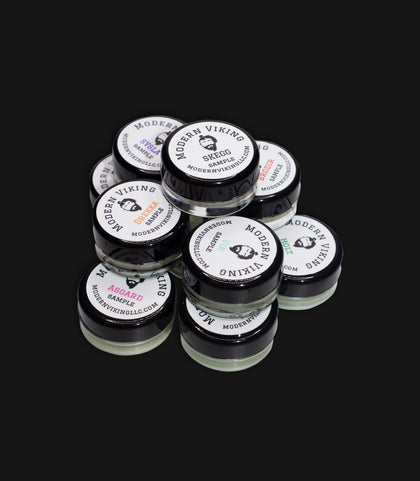 All Natural Ingredients
Apricot, Grapeseed, Avocado, Coconut, Jojoba, and Vitamin E Oils. Each aroma is accomplished by essential oils.
1
Scrape out your desired amount with the back of your finger nail
2
Rub that into your palm until it becomes an oily consistency
3
Apply to your beard with your palms and fingers
4
Use your comb, fingers, or brush to style your beard to perfection
Excellent
The perfect amount of each for 2 uses too really decide which ones I liked. Their balm is the best I've used because it isn't greasy and the smell isn't overwhelming like others.
Beard balm
The beard balm sampler has many enjoyable scents.
I had some balm from the modern viking. I wanted to try some others out so I got the pack and so far I'm enjoying the different balms.
The Balm!
I love what this balm does for my beard and my wife does too.
Great sample pack
This is a great pack and it gives you the opportunity to try all of the scents to see what you like best. I highly recommend buying this.