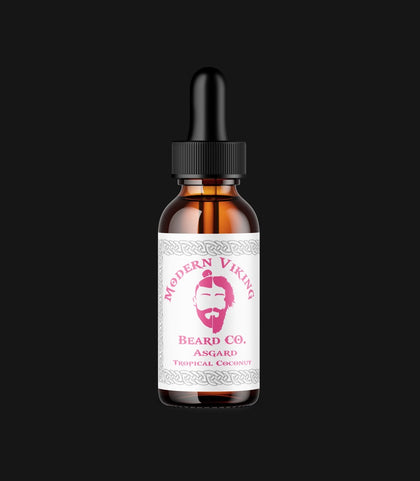 All Natural Ingredients
Apricot Oil, Avocado Oil, Coconut Oil, Grape Seed Oil, Jojoba Oil, Vitamin E, and Essential Oils
1
Use supplied dropper to apply beard oil
2
Place half the dropper's oil in your palm (shorter beards use less)
3
Rub the oil into your palms and apply to your beard
4
Use your comb, fingers, or brush to style your beard to perfection
Great Oil
This keeps my beard well kept and the aromatic fragrance is nice and subtle.
AAA+++
Love the Asgard oil. The scent is pleasant and long lasting. I have allergies to many scents and this scent does not aggravate my allergies at all....Keep up the good work Thanks
Absolute surprise
Great product, smells great. Price and shipping were extremely fair. Much better than any product I've found at your big box stores.