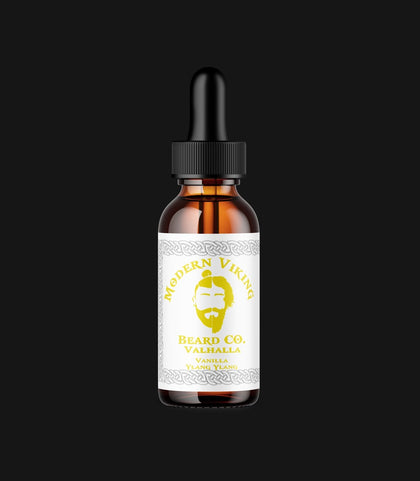 All Natural Ingredients
Apricot Oil, Avocado Oil, Coconut Oil, Grape Seed Oil, Jojoba Oil, Vitamin E, and Essential Oils
1
Use supplied dropper to apply beard oil
2
Place half the dropper's oil in your palm (shorter beards use less)
3
Rub the oil into your palms and apply to your beard
4
Use your comb, fingers, or brush to style your beard to perfection
Amazing
I love this oil and the beard wash. I can really tell the difference between the quality of modern Vikings products and other products.
Very nice oil
Love the oil and the cinnamon bark beard balm. Very happy with my purchase!
Ordered Valhalla Beard Oil
I have still not received the Valhalla beard oil however I did receive a free sample pack while I'm waiting for the one I ordered and just so happens it had a sample of the one I ordered and it smells great feels great and definitely does what it's supposed to do. My wife loves it too!
Beard oil
Really awesome oil love how it makes my beard and skin feel and it really smells good. And my wife really likes how it smells.