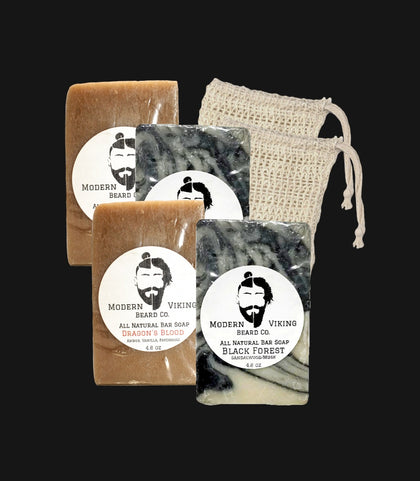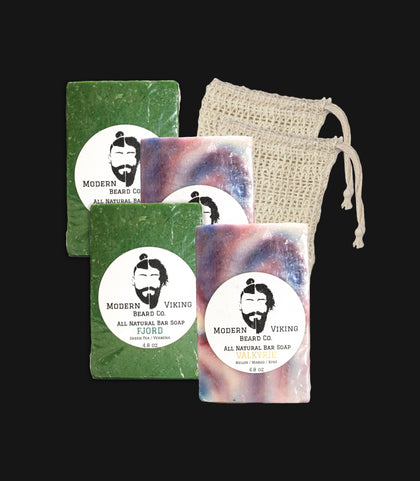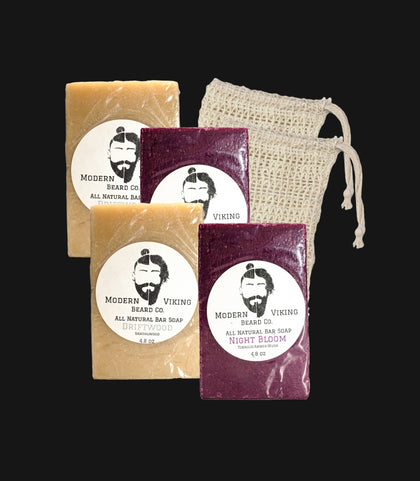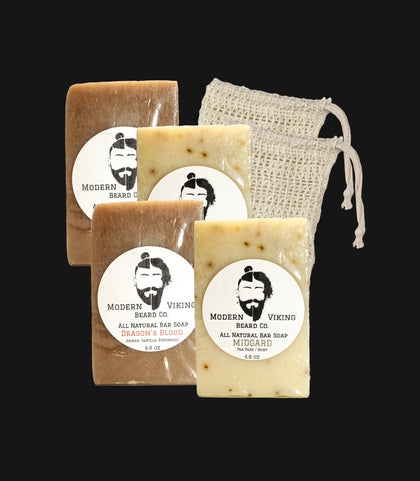 Great product
Found out about this company at a renaissance fair and decided to try it out was using Dr. Squatch which was good but seemed to not last very long this product not only lasted longer but the fragrance was there with every use not just in the beginning like some of the Squatch products
Dragon's Blood
Love the smell of this and so does the shieldmaiden. Feel refreshed after every use. Great product.
First Time Getting a Bundle
Love it. I found this company at the Ohio Renaissance Fair and got some beard oil to start. I love the soap so far. It's not badly priced, local to Ohio, and just smells/feels great! I highly recommend!
Im a Returning customer
Purchased the Black Forest and Night bloom. I've never tried the night bloom till now and it is amazing. The new soap boxes they have upgraded to are simply amazing. It even has a hole in the side of the box to smell the bars .. Skoal!
Fantastic products!
The soaps have a great scent and my skin truly feels clean after using their product. The loofahs feel way better than the synthetic you can buy at a department store. Also, check out their beard oils and soaps; I have the same praises for those products as well!