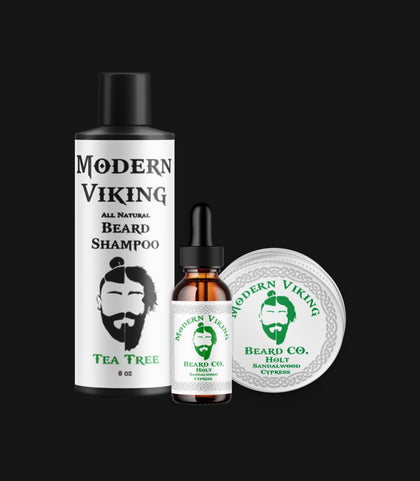 As always, very satisfied. It's a great product!
Husband loves this
Bought this for my husband who started using these products a few years ago. He absolutely loves it! After years of trying different products for his beard this is by far his favorite store to buy from! Always have to stock up when we see you guys at fairs as well!
Great product. Fast shipping. Nice personalized thank you note as well
I LOVE THIS STUFF!
I discovered your product performing at the Ohio Renaissance Festival (Pirate's Creed) and I am a FAN! I will be buying from you until my beard hits the floor! Thank you so much!
Amazing product
I love all of your products from the beard oil all the way to the the wooden comb. My beard used to look dry and have split ends, now that I've used your product, everyone has said how much they love the way my beard looks and feels. Keep up the awesome work, till Valhalla my brothers