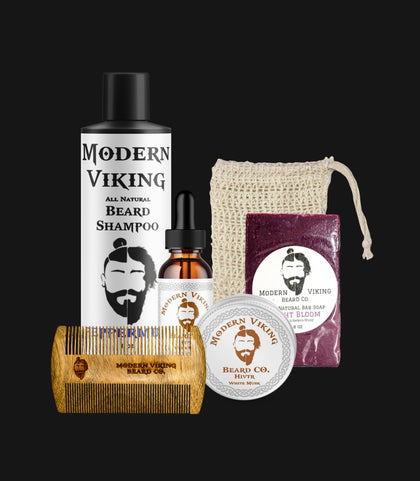 Wonderful products!!!
I bought some beard oil and balm at the Ohio renaissance Festival last year on a whim as a surprise for my partner. He constantly asked people to smell his beard. He ran out months ago and was waiting for the fest so he could buy more. I got him a bundle online for his birthday, with his favorite scent tobacco and vanilla. His beard always looks and feels healthy with this products!!! I HIGHLY recommend!!
Skal!
My beard is naturally blonde with some red. Up until now it looked dull and stiff. This product has it looking like silk and rose gold. Hands down, best hair care ever. I even use the oil in my hair and it's completely neutralized my split ends and restored the natural curl.
Love this product. Purchased the first time at Ohio Ren Fair and will continue with them!
Great product
Gives you the soft touch on your beard with a great smell and not as greasy as other products. Ive purchased from them before and will continue to do so
Great bundle!
Great products! Top quality products. I will recommend to others. Unbelievable results!