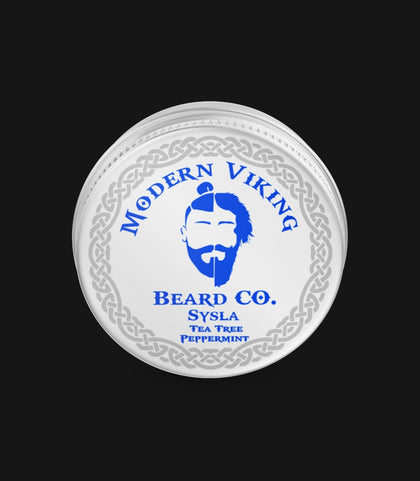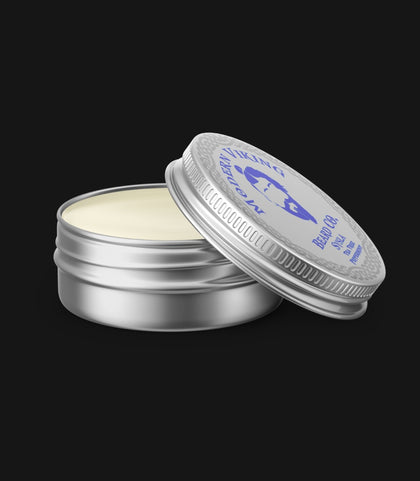 All Natural Ingredients
Apricot Oil, Avocado Oil, Coconut Oil, Grape Seed Oil, Jojoba Oil, Vitamin E, Essential Oils, and Beeswax
1
Scrape out your desired amount with the back of your finger nail
2
Rub that into your palm until it becomes an oily consistency
3
Apply to your beard with your palms and fingers
4
Use your comb, fingers, or brush to style your beard to perfection
Glad I found your company
The company I used to get my beard balm from stop selling the same scent that I was lucky enough to find from you. After trying another scent I realized they changed their products so drastically that I will never order from them again. So happy that I found Modern Viking Beard!!!
Love this Brand!!!
This brand is amazing, natural and local to Ohio. These are the only brands that I am consistently using. They smell great, make my beard nice and soft and don't leave a greasy after finish. Highly recommended!
Great product
This is my 3rd purchase of the Sysla Beard Balm and really enjoy it. The smell is not overbearing. I have a thick and long beard and the wax does a good job of moisturizing, shaping and holding. I use it every day.
Works on women's hair too!!
I have super thick, coarse hair. I've been looking for YEARS for something to tame my unruly locks. The beard balm is AMAZING! Even after an 8 hour shift in heat and humidity my hair is still manageable and soft! I am in love!