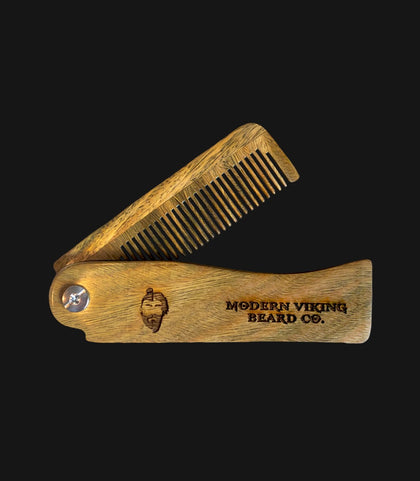 1
Use the desired amount of beard products
2
Rub into your palm till it becomes an oily consistency
3
Apply to your beard with your palms and fingers
4
Use your comb or brush to style your beard to perfection
Simplistic and dependable.
Quality craftsmanship. The sandalwood does an excellent job of soaking up your beard oil after you apply it which only enhances its scent and darkens its coloration as time goes by.
Sandalwood switchblade comb
This is my on the go comb. Goes right in my pocket or bag so I use it everywhere.