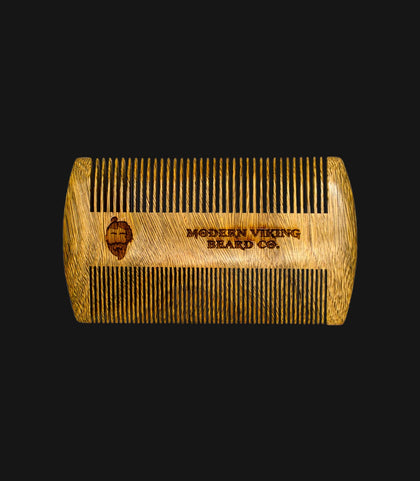 1
Use the desired amount of beard products
2
Rub into your palm till it becomes an oily consistency
3
Apply to your beard with your palms and fingers
4
Use your comb or brush to style your beard to perfection
Threw out every comb except this one!
Holds oils very well, durable structure and always pleasant on the nose with it's wooden oils retention.
Amazing!
SO I honestly never gave much thought to caring for my beard. Then I started coming out of a depressive funk and decided I want to care about my appearance a bit more. Enter this comb. It does great things for my beard, keeping it untangled, smooth and full. 10/10 do recommend!
Great comb
Works like a fine tooth comb. The sandalwood has a nice scent.
Beautiful Wood
I gave the comb to my son as a birthday gift. He is pleased that it's made out of beautiful wood and not plastic!