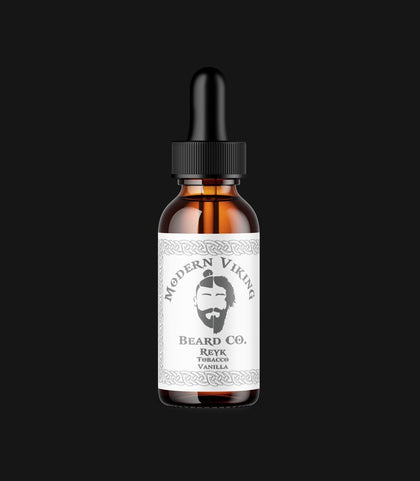 All Natural Ingredients
Apricot Oil, Avocado Oil, Coconut Oil, Grape Seed Oil, Jojoba Oil, Vitamin E, and Essential Oils
1
Use supplied dropper to apply beard oil
2
Place half the dropper's oil in your palm (shorter beards use less)
3
Rub the oil into your palms and apply to your beard
4
Use your comb, fingers, or brush to style your beard to perfection
Superior product. It makes my beard soft and smooth. I love the smell. It reminds me of my childhood when my dad used to smoke a pipe.
Perfect
Never had a doubt that my husband would be happy. He loves your products. Thank you Justin Hunt for the recommendation!
Reyk is a must-have!
Absolutely love this oil! Paired with the Reyk balm, your beard is going to be happy throughout the entire day!
Reyk Beard Oil
I use this oil in my normal routine. It smells very good and feels amazing. Of the few other oils I have used, this is the best by far I have used.
5 star
Fast reply, fast shipping, helpful customer service