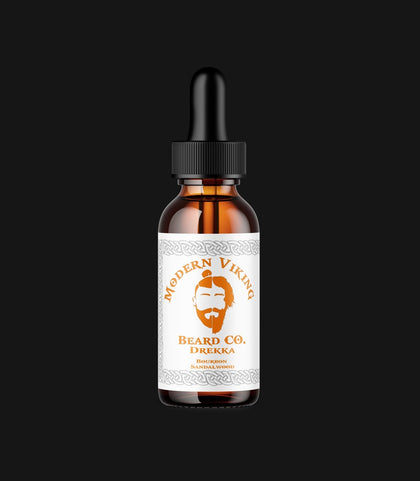 All Natural Ingredients
Apricot Oil, Avocado Oil, Coconut Oil, Grape Seed Oil, Jojoba Oil, Vitamin E, and Essential Oils
1
Use supplied dropper to apply beard oil
2
Place half the dropper's oil in your palm (shorter beards use less)
3
Rub the oil into your palms and apply to your beard
4
Use your comb, fingers, or brush to style your beard to perfection
Love the smell
Love the smell and it was a great deal on it too. I bought some other things when I went to the Ohio Renaissance Festival.
Smell like a man
This was my 1st time trying this oil and man did it smell great. Does its job to the fullest.
As always, great products!
Quick response
I had an issue with a broken bottle in the process of shipping. Modern Viking was very quick to respond and resend another. Thank you
Excellent service
Love the oil and appreciate how quickly the order was filled.