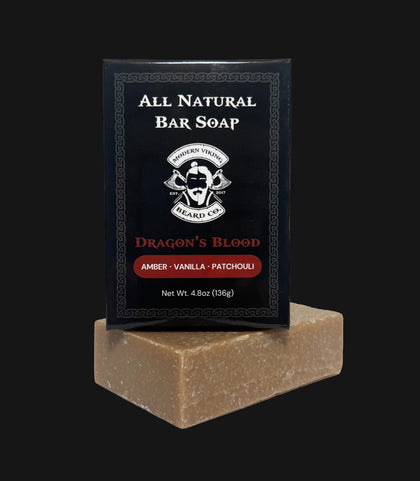 All Natural Ingredients
Olive Oil, Soybean Oil, Coconut Oil, Corn Oil, Sunflower Oil, Shea Butter, Water, Sodium Hydroxide, and Essential Oils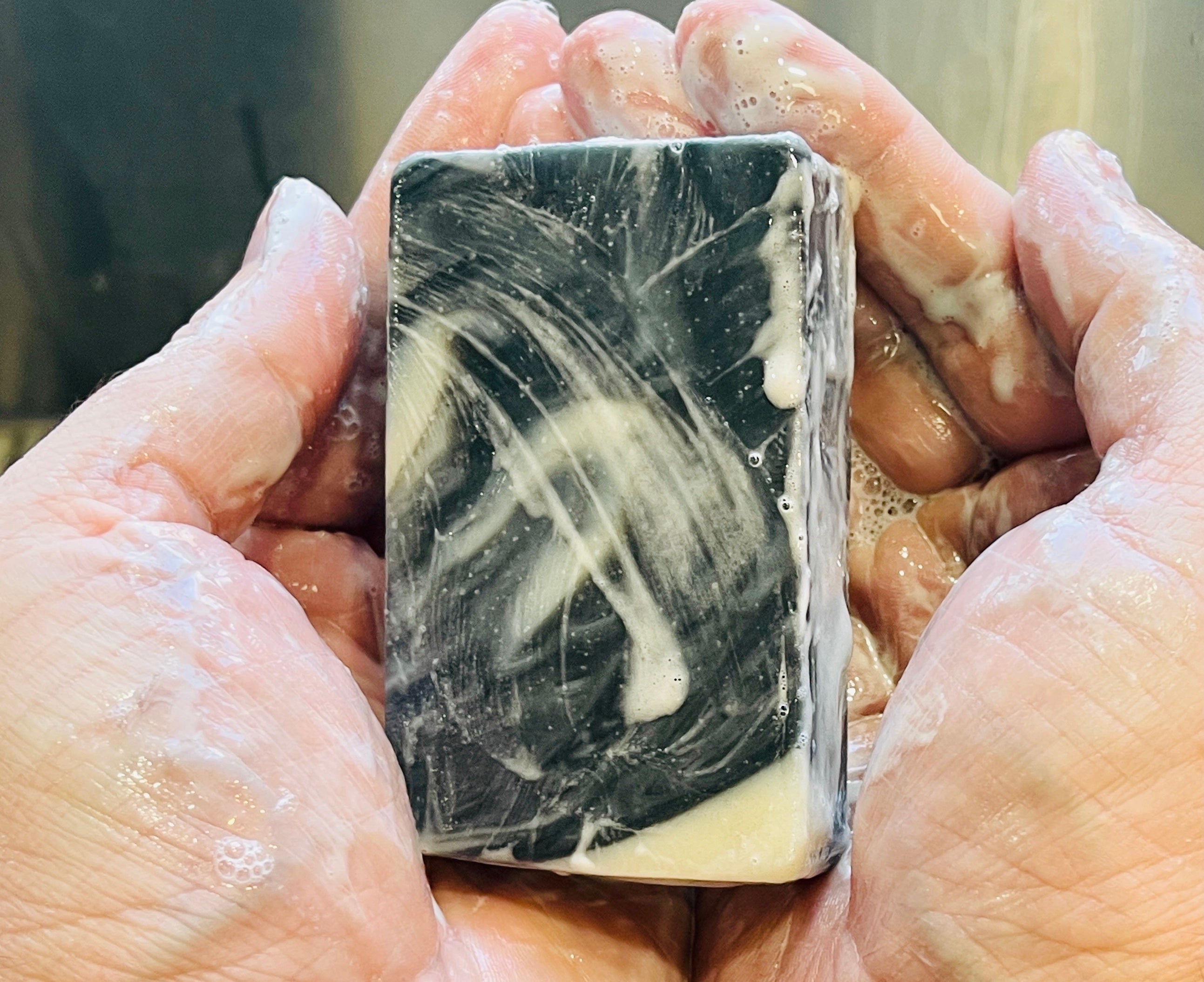 1
Get your bar soap wet, then work up a nice lather
2
Use that lather to wash your body. More then one lather work up my be needed
3
Wash off and finish up your business in the shower
4
Feel free to use it in your beard
Fantastic
I struggle with only one thing on this soap. It smells too good for me to try any other scents from Modern Viking. I find myself reordering this one every time. It's a fantastic scent that I can't go back from.
Great man soap
I get these for my husband and he thoroughly loves them. It's a "manly" scent but doesn't stay on too strong after showering (which is good because we both can be allergic to strong fragrances) and nicely hydrating on the skin. Perfectly balanced little bar of soap!
Gnarly stuff
Dragons blood bar soap has become my everyday soap. I'm a industrial maintenance guy, and it cleans all the grease and grim. Smells f@#$ing awesome and rinses clean.
We will never use regular soap again
My husband absolutely loves the dragons blood bar soap. His skin looks and feels great and the scent is *chef's kiss*. It smells amazing and lasts a while. It's the only soap he uses now.