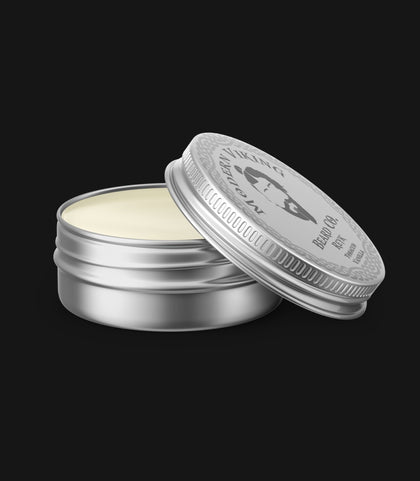 All Natural Ingredients
Apricot Oil, Avocado Oil, Coconut Oil, Grape Seed Oil, Jojoba Oil, Vitamin E, Essential Oils, and Beeswax
1
Scrape out your desired amount with the back of your finger nail
2
Rub that into your palm until it becomes an oily consistency
3
Apply to your beard with your palms and fingers
4
Use your comb, fingers, or brush to style your beard to perfection
Great product
These balms are now my only go-to products. They have my beard looking great and feeling great too!
Incredible stuff
Found the MV booth at a renaissance festival in Gainesville one year and I've been hooked ever since. Top quality stuff scents are pleasant not too overpowering. The beard oil keeps my beard looking healthy and the balm keeps it hydrated and shaped throughout the day. 10/10
So far so good
Smells nice, and has made my beard less itchy. It's still a bit unruly.
Awesome Product
Great aroma, easy application, feels great, and looks great. Found this initially at the OH Renaissance and have placed 2 additional orders since.