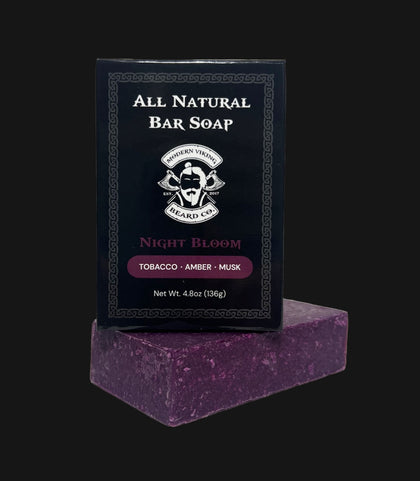 All Natural Ingredients
Olive Oil, Soybean Oil, Coconut Oil, Corn Oil, Sunflower Oil, Shea Butter, Water, Sodium Hydroxide, Sea Salt, and Essential Oils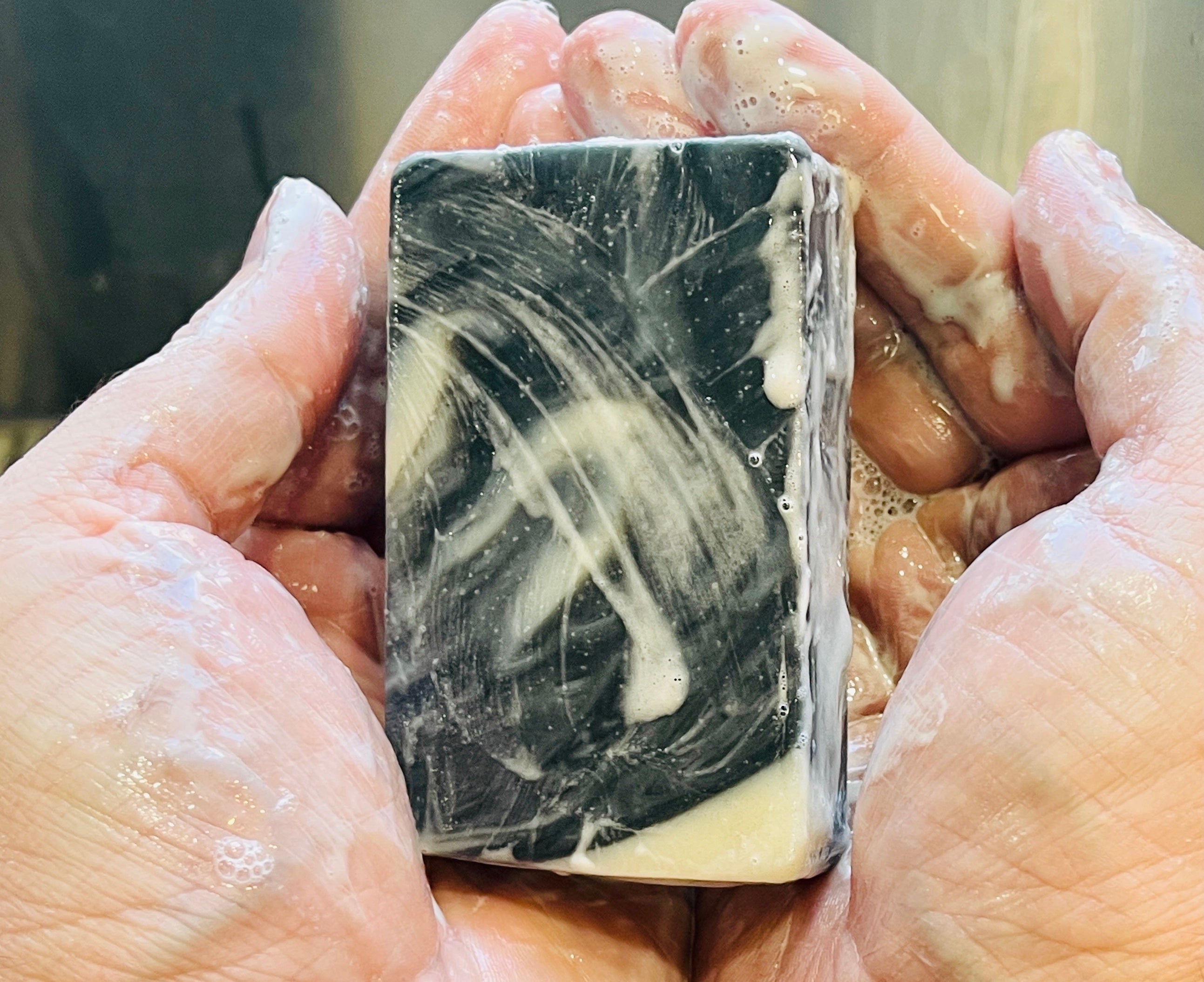 1
Get your bar soap wet, then work up a nice lather
2
Use that lather to wash your body. More then one lather work up my be needed
3
Wash off and finish up your business in the shower
4
Feel free to use it in your beard
Great man soap bar
I get these for my husband and he thoroughly loves them. It's a "manly" scent but doesn't stay on too strong after showering (which is good because we both can be allergic to strong fragrances) and nicely hydrating on the skin. Perfectly balanced little bar of soap!
This is a good one.
This product is one of my sons favorites. I don't think there is a product by this company that he doesn't like. I think that the price is good. And the scents are wonderful. He will be thrilled when he gets these for Christmas.
Night Bloom bar soap
My wife absolutely loves the smell of the soap.
Sweet, warm and inviting
I love when my partner uses night bloom. Could literally hug her forever.
nightbloom soap
is one of my personal favorites .i love the fragrance