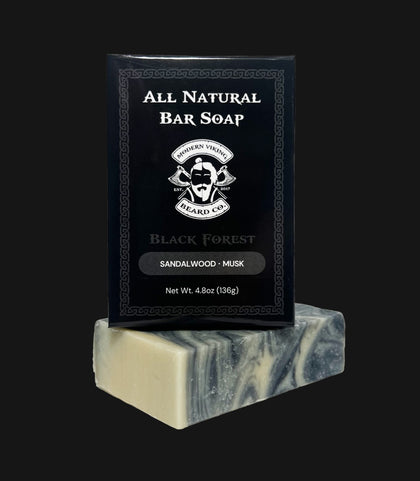 All Natural Ingredients
Olive Oil, Soybean Oil, Coconut Oil, Corn Oil, Sunflower Oil, Shea Butter, Water, Sodium Hydroxide, Activated Charcoal, and Essential Oils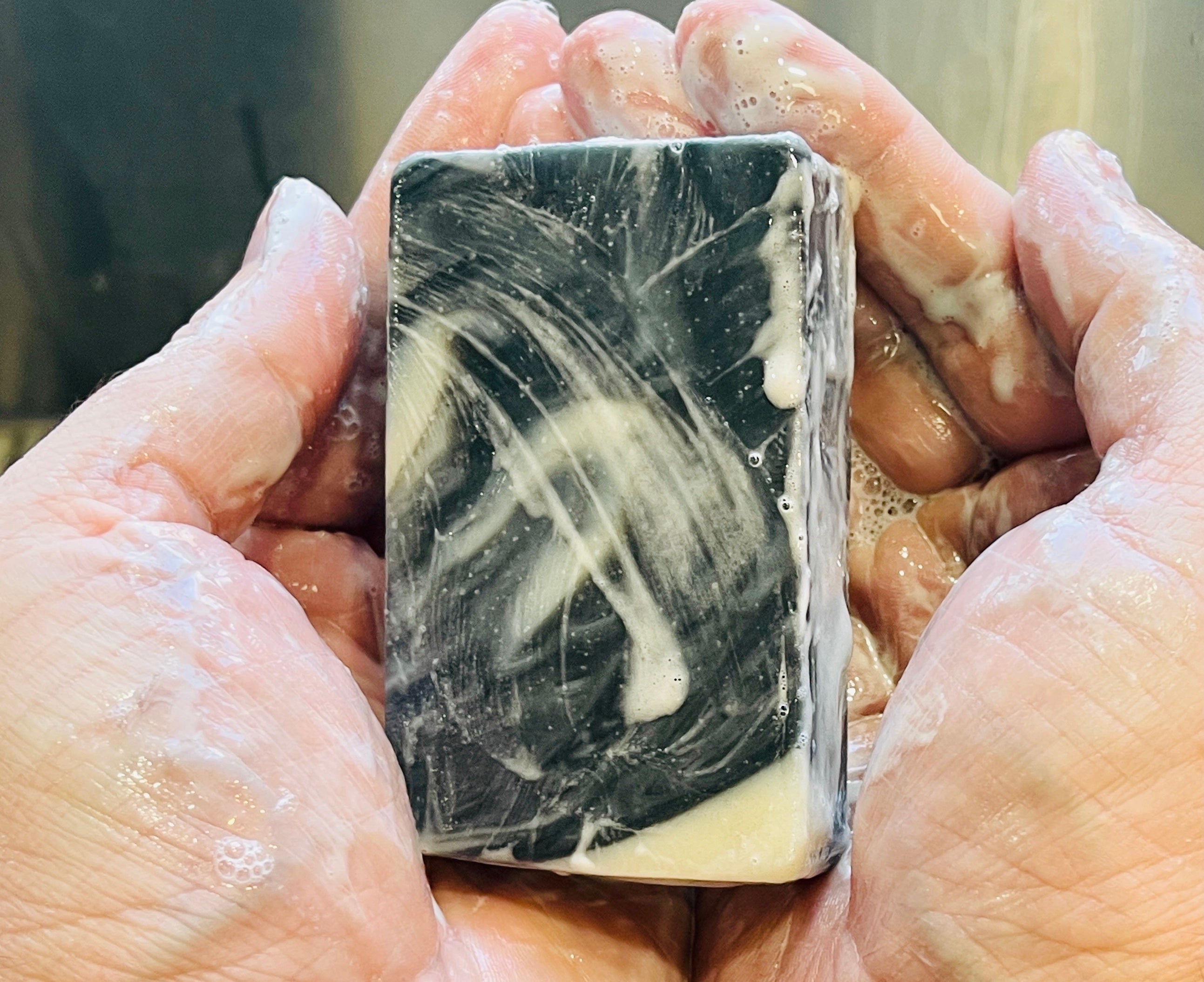 1
Get your bar soap wet, then work up a nice lather
2
Use that lather to wash your body. More then one lather work up my be needed
3
Wash off and finish up your business in the shower
4
Feel free to use it in your beard.
Soap
Love the way it smells. My bathroom smells good because of this soap. I'm a woman, but I love the scent of this soap. And the ingredients it's made from.
So fresh and so Clean.
Amazing Aroma and hydration needed for long day doing daily Viking activities. When my Shield Maiden catches wind of me out of the shower she practices her raiding techniques in the bedroom.
Great soap
Gf loves the smell and so do i. Keeps my skin fairly hydrated in the winter
Great product!
Was the first product I bought from them at the Great Lakes Medieval Faire and sold me instantly on all of their stuff. Had to buy more! Definitely will buy the other soaps and once my beard grows out, their beard oil.